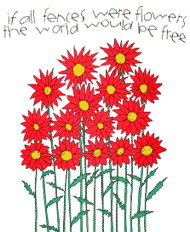 Kristin designs a whimsical collection of art. She started Heartstrings® Card Company in 1981. Her card line combines pen and watercolor designs with clever wordplay and humorous nuances of our language, and she has designed more than 500 greeting cards that are sold across the country. In addition, her card designs have been distributed throughout the country and the world in many languages by Blue Mountain Arts. Kristin's work is also found on Bloomin' Flower Cards' Flowerbox, Bug Box and new Pastel collections sold around the world.
Electronic and animated versions of her cards are distributed on the web by American Greetings.
Kristin also designs Heartoons® colorful pastel paintings using cartoon vignettes, landscapes and still lifes to create images that are applicable for commercial use. These fine art pastel images are featured on greeting cards, direct mail postcards, clothing, posters, advertisements, book illustrations, and calendars.
Fresh Produce Sportswear will feature Kristin's pastel artwork on its fall 2004 clothing line. Her work was included in the book, Chicken Soup for the Nature- Loving Soul. She has also produced numerous calendars for Estey Printing Company and advertising for many businesses, including Ideal Market and Sturtz & Copeland Greenhouses.
Kristin has designed art for many charitable groups and benefits including the Boulder Valley School Foundation Beach Ball 2004 Fundraiser and charitable running races such as the Canine Classic in Boulder.
Kristin graduated from CU with a BS in Journalism. Kristin lives in Boulder, CO where she likes to garden, fly-fish, yoga, and nordic ski with her grown sons.
To contact Kristin:
Kristin's Career Highlights
Graduated from University of Colorado with BS Degree in Journalism

Started Heartstrings Card Company in 1981 and has designed them continuously for worldwide distribution (over 500 designs)
Named Cherry Creek Sneak running race and designed race logos and tshirts for 8 years
Designed Canine Classic running race logos 2000-2010
Licenses card designs to Blue Mountain Arts for use on cards, books, posters and mugs
Licenses designs to American Greetings for animation and distribution on the world wide web
Designed several greeting card collections for Bloomin' Flower Cards in Boulder for world-wide distribution (Flower Box, Bug Box, Pastels)
Direct mail postcards for Sturtz & Copeland
Weekly newspaper advertisements for Ideal Market and customer calendars 1991-1995
Images for Estey Printing Company calendars 1990-1995, 2003, 2004, 2005, 2006, and 2007
Cartoon for Chicken Soup for the Nature-Loving Soul
Created "wormy" character ad campaign for the City of Boulder Energy Conservation Center and Environmental Affairs Department promoting composting workshops
Designs T-shirts and race logos for civic events (Mesa Elementary School, Cycling Camps in France, Whittier Elementary School)
Designs pastels for Fresh Produce Sportswear, Inc. in Boulder
Designed Lights of December Parade Poster for Downtown Boulder, Inc. in 2001 and 2003
Designs pastel fine art called Heartoons® since 1999.
Designs limited edition wine labels for Bookcliff Vineyards January 2005
Designed promotional poster featuring pastel art for Habitat for Humanity, December 2004
2006 Catalog graphics (acrylics) for Fishpond USA, fishing gear and bags
Pastel illustrations for book by Doug Pagels, published by Blue Mountain Arts.
Pastel image "Petals in the Wind" used for Sturtz and Copeland RTD Bus Advertising for Spring Promotion in May and June 2006
Kristin created the characters and illustrated the hardcover children's book

The Martha is Mine

, written by Greg Hicks and Rick Foster. The book is a modern day fable about a little yellow rowboat, The Martha, and the power of community. The Martha is Mine was released in June 2007 at the Book Expo America in NYC for worldwide distribution. It is available at Barnes and Noble Booksellers, Borders Bookstores and Amazon Books.
Pastel image of Downtown Boulder Holiday scene for the 2006 Lights of December Parade poster sponsored by Downtown Boulder Inc.
Designed event logos for Beach Ball 2004-2010, Impact on Education's ( Boulder Valley School District) largest fundraiser held at the Boulder Reservoir
Pen and ink drawings featured on Bloomin' Flower Cards new Holiday 2006 Collection of seedpapered cards marketed internationally
Designed logo for Brave, Bold and Beautiful. An event by MESA (Moving to End Sexual Assault) to honor rape victims in Boulder.
Designed several calendars and many pastel images for books published by Blue Mountain Arts for worldwide distribution.
Designed annual Heartstrings® calendars for Boulder, with outdoor themes.
Designed logo for Satchi Ananda Fudge Company.
Recipient of 2014 MESA Star Award, for donating art for Canine Classic Race logo for 25 years.
Designed pastel image for 2015 holiday cards for Boulder Cycle Sport in Boulder.
L.L. Bean ordered holiday cards for 2015 holiday season.
Kristin's one woman art show called, Blurring the Lines featuring her original pastel images, at Mercury Framing in Boulder, from April 8th – June 30th 2016